What is Degrowth?
This page is dedicated to degrowth, a thought that laid the foundation to Bystro.
Degrowth (Décroissance in French) has more aspects: it is a philosophy, political ecology, ecological movement and economic theory which includes the limitations of biosphere into economics.
Degrowth is also a radical critic of capitalism, technological progress, and the ideology of (sustainable) development.
We can shortly define degrowth as: "an equitable down-scaling of production and consumption that increases human well-being and enhances ecological conditions at the local and global level, in the short and long term" (François Schneider, 2010)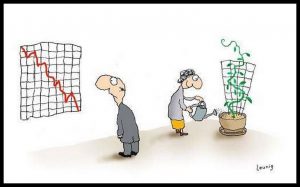 More about degrowth:
European Environmental Agency – Growth without economic growth